2023 Summer Workshop Series
Join us for our 2023 Virtual Summer Workshop Series! These workshops will take place virtually through Zoom.
IDFPR and IL Certification Board Approved:
Counselors, Social Workers, CADC, Employee Assistance Counselors, Psychologists, Nurses
NOTE: These workshops are 3 CEUs each.
| | | | | |
| --- | --- | --- | --- | --- |
| Workshop | Date | Time | Topic | Presenter |
| A | June 3 | 9am-12:15pm | The Intersectionality of HIV Positive Individuals & Substance Use Disorder | Gilberto Soberanis, CADC |
| B | June 10 | 9am-12:15pm | Medication Assisted Treatment for Adolescent Substance Use Disorder | Dr. Marla Kushner |
| C | June 17 | 9am-12:15pm | Understanding and Attending to the Collective Trauma of the LGBTQIA+ Community | Jennifer Moreno, LCPC, CADC |
| D | June 24 | 9am-12:15pm | The Impacts of Social and Cultural Trauma of Addiction | Rayell Grayson, LCPC, CADC & Anna Goldberger, LCSW |
| | | |
| --- | --- | --- |
| # of Workshops | General | Student/Senior Discount |
| 1 | $80 | $70 |
| 2 | $125 | $115 |
| 3 | $195 | $170 |
Registration is open for our Summer Workshop Series!
To register, click the button below to submit payment based on the number of workshops you plan to register for. Costs can be found in the "Pricing" key above. In the comments of the form, please indicate the letter or name of the workshops you would like to be registered for.
For questions or concerns, please contact:
Ryan Patterson, Project Specialist at rpatterson@hcenter.org or (312) 226-7984 Ext. 594.
OR
Lisa Abrams, LCPC, CSADC, Director of Staff Training & Development
at labrams@hcenter.org or 312-226-7984 ext. 581.
If you are mailing your payment, please make a check payable to:
Haymarket Center
ATTN: Education Department
932 W Washington Blvd
Chicago, IL 60607
WORKSHOP A: The Intersectionality of HIV Positive Individuals & Substance Use Disorder
Saturday, June 3rd, 9:00AM – 12:15PM
3 CEUs
Presented by Gilberto Soberanis, CADC (he/him/his)
Drugs and alcohol use affect the brain, making it hard to think clearly, thus risky behaviors can increase the risk of getting or transmitting HIV. Drugs and alcohol can also weaken the immune system. HIV damages the immune system, making it harder for the boy to fight infections and certain cancers. Drug or alcohol use can further damage the immune system and cause HIV infection to worsen. In this highly interactive workshop, participants will learn about and engage in different approaches to working with individuals who live with the co-morbidity of HIV and substance use disorder. Barriers these individuals may face when coming to substance abuse treatment will also be discussed. Small groups discussions will be used to provide feedback on the vocabulary used when working with vulnerable populations and helping identify treatment goals.
Learning Objectives:
Participants will learn a brief history of HIV, transmission, and treatment.
Participants will understand HIV treatment goals and adherence.
Participants will be able to identify the psychosocial effects of HIV and SUD
Participants will learn various approaches to engaging HIV positive patients in SUD treatment and will be able to identify barriers that people living with HIV care have in SUD treatment.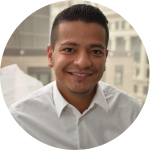 About the Speaker:
Gilberto Soberanis (Beto) serves as an Assistant Director of Specialty Services at Haymarket Center. Beto is a senior at DePaul University finishing his BA in Behavioral Science. Beto has been working in the social services sector for 18 years. He has worked with patients living with or vulnerable to HIV/AIDS in the following capacity: case manager, linkage to care, outreach, community engagement and development, research, disease intervention, and advocacy work.
WORKSHOP B: Medication Assisted Treatment for Adolescent Substance Use Disorder
Saturday, June 10th, 9AM- 12:15PM
3CEUs
Presented by Dr. Marla Kushner
While experimentation with drugs and alcohol is often characteristic of the adolescent years, there are many risks associated with this behavior. Not only are adolescents more vulnerable to addiction than adults, but they are also at a high risk of experiencing lifelong chronic health issues related to substance use. This is especially alarming in the context of the growing opioid epidemic, which claims about 130 lives everyday across the country. This workshop will be an interactive experience to learn about the latest recommendations for treating adolescents with substance use disorder.
Learning Objectives:
Participants will learn how to screen adolescents for substance use disorders and identify those at risk.
Participants will become familiar with the medications available to adolescents to treat substance use disorders.
Participants will learn how to communicate with adolescents and their parents about substance use and abuse.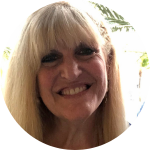 About the Speaker:
Dr. Marla Kushner graduated from the Michigan State University College of Osteopathic Medicine. She completed her Family Medicine residency at Botsford General Hospital in Farmington Hills, Michigan and completed an Adolescent/ Young Adult Medicine Fellowship at Chicago Osteopathic Hospital and Rush-Pres St. Luke's Hospital in Chicago. After her fellowship, Dr. Kushner began working with adolescent substance abuse facilities in Chicago. She received certification in Addiction Medicine from the American Society of Addiction Medicine and is a distinguished fellow of ASAM. She is a Diplomat in the American Board of Addiction Medicine. Dr. Kushner received her fellowship in the American College of Osteopathic Family Physicians in March 2013. She is currently the Regional Medical Director for Bicycle Health. She is president of the board of directors for the American Osteopathic Academy of Addiction Medicine. Dr. Kushner has a family medicine practice in Chicago with a focus on adolescent and addiction medicine.
WORKSHOP C: Understanding and Attending to the Collective Trauma of the LGBTQIA+ Community
Saturday, June 17th, 9AM- 12:15PM
3CEUs
Presented by Jennifer Moreno, LCPC, CADC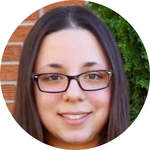 About the Speaker: 
Jennifer began her career working with substance use disorders. Since then, Jennifer has had the privilege of working in different capacities, including substance use disorder treatment, hospice, private practice, leadership, and emergency rooms. Jennifer has a special interest in cultural competency, trauma, grief, training and education, and social justice. Jennifer enjoys speaking and facilitating trainings, and has presented at conferences, community centers, correction facilities, and non-profit agencies.
Jennifer holds a master's degree in Community Counseling from Argosy University, is a Licensed Clinical Professional Counselor (LCPC), and a Certified Alcohol and Drug Counselor (CADC). Jennifer is the Deputy Director of the Comprehensive Transition Program at Kenneth Young Center and is the Co-Owner of S & J Wellness PLLC, in Warrenville, IL.
WORKSHOP D: The Impacts of Social and Cultural Trauma of Addiction
Saturday, June 24th, 9AM- 12:15
3 CEUs
Presented by Rayell Grayson, LCPC, CADC (she/her/hers) & Anna Goldberger, LCSW (she/her/hers)
In this presentation participants will explore how social and cultural factors can contribute to the development and persistence of addiction. Social and cultural trauma can take many forms, including discrimination, racism, poverty, violence, and neglect. These experiences can lead to feelings of isolation, hopelessness, and despair, which can increase the risk of substance abuse and addiction. The presentation will also examine the ways in which the various forms of social and cultural trauma can impact our everyday living experiences and our mental health.
Learning Objectives:
Participants will define the difference between shock trauma, developmental trauma, and various other forms of trauma.
Participants will analyze their conceptualization of trauma on micro, mezzo, and macro levels.
Participants will recognize the link between social and cultural trauma and their impacts on addiction.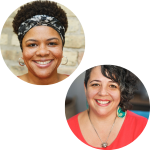 About the Speakers:
Rayell Grayson, LCPC CADC (she/her/hers) is a therapist, mentor, and the Owner of Head/Heart Therapy Inc. She has worked in the addiction field for many years and has a strong passion for connecting with others. Rayell has worked primarily in outpatient settings, providing addiction treatment to those who have, and continue to be, impacted by chronic trauma. She believes that understanding the ways in which historical/intergenerational and present-day trauma impacts our communities is an essential part of the treatment and healing process. Rayell strongly feels that deepening our awareness and knowledge of these impacts allows us the opportunity to take steps towards healing ourselves and our communities.
In her work, Rayell empowers and encourages clients to utilize their story as the driving force to support change, growth, and foster resilience. She is an advocate for racial and social justice and is passionate about making an impact in our communities.
Rayell holds a Master of Arts degree in clinical counseling psychology from The Chicago School of Professional Psychology. She is a licensed clinical professional counselor, certified alcohol and drug counselor, and a NARM trained therapist.
Anna Goldberger, LCSW (she, her, hers) is a therapist and clinical manager at Head/Heart Therapy, Inc. She has practiced in a wide variety of settings. She provided in-home individual, couples, and family counseling in the community mental health field, emotional support, and counseling to individuals and families in both inpatient and outpatient medical settings, and currently provides outpatient individual and couples' therapy. She has worked with trauma survivors from all walks of life, has counseled people with addiction and their loved ones, and has offered grief and loss support to patients and families facing end-of-life situations. Anna believes that people carry inherent strength and beauty within them, that they bring their own tools for healing and empowerment into the therapeutic relationship. She believes oppressive, stigmatizing systems, and past trauma are at the root of so much of the shame, isolation, and sense of inadequacy many of us struggle with. She is passionate about helping clients find their own paths to wholeness and connection in a broken world.